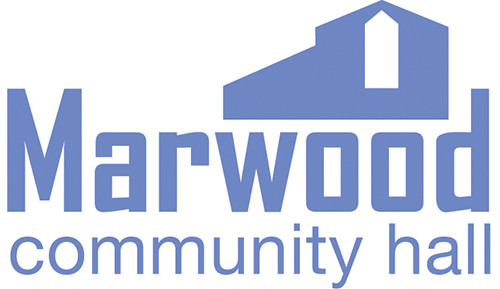 Marwood Hall Fire Extinguisher, Fire Exit & Services Plan
Marked location of fire extinguishers, exits and mains services.
Fire Plan 7.pdf
Adobe Acrobat Document
793.4 KB
Marwood Hall Site Layout & Car Parking
Site Layout & Car Parking.pdf
Adobe Acrobat Document
436.9 KB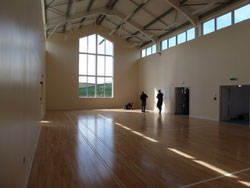 The Hall
A badminton sized sports hall with a hard wood sports floor.
The hall will seat 120 people on 12 round tables or 120 in rows for a performance on the raised stage (yet to be purchased) or 250 standing.
Please 'Like' our Facebook page.
Please watch this video on Facebook for a guided tour of the facilities. Marwood Community Hall.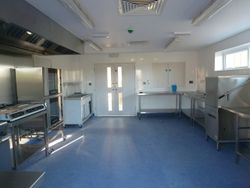 The Kitchen
The commercial kitchen will cater for all of your cooking requirements. It also has instant hot water dispenser for making tea & coffee.
Perfect for someone to offer a Cookery School in the Summer, whose up to the challenge, any budding Deliah's or Mary Berry's who want to share their knowledge and expertise out there?
Kitchen Instructions and Guidance on Item Location, Appliance Usage and Cleaning
Kitchen instructions V2.pdf
Adobe Acrobat Document
246.4 KB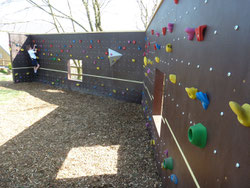 Traversing Wall
Top Gear isn't the only one with a "Cool Wall" - this one is as good as it gets. 
Anyone want to start a Climbing School?
Who wants to be the next Sir Ran?
The 'Red Only' route is very hard!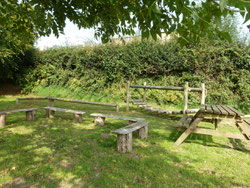 Trim Trail
This simple effective route improves balance and co-ordination, soon to have a soft landing all the way around it.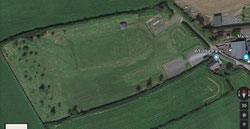 Camping Field and Outdoor Scout HQ
This large playing field, camping field and football pitch is 1st Marwood Scouts outdoor playground, we spend as much time out here as possible. With an outdoor HQ to work from.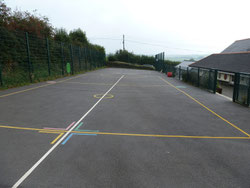 Hard Surface Play Area
Marked out for Five-a-side Football, Netball, Short Tennis etc.